Pharmaceutical Development Services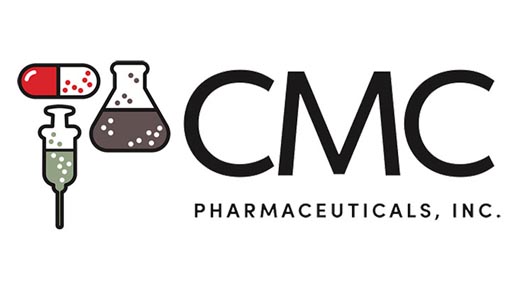 Federal Equipment Company and Techceuticals collaborate with CMC Pharma to provide drug product development services. The Techceuticals lab provides a great opportunity for CMC Pharma to expand their pharmaceutical development services offering by providing access to a broad range of equipment and space for product development and formulation activities as well as manufacturing process design and optimization. CMC Pharma brings a great deal of expertise and capabilities to support customers' needs related to drug development services and drug formulation services for injectables and complex products as well as an incredible amount of industry expertise related to pharmaceutical formulation development and drug delivery system design, analytical chemistry and analytical method development and validation, and cGMP compliant lab studies ready to support your product filings. Pharmaceutical Drug Product Development Services Include:
Drug Product Formulation and Analytical Development for:
Small molecule formulations
New drugs and early preclinical stage product development
Reformulations of current products and combined products
Large molecule formulations, biopharmaceuticals and biologic products
Analytical chemistry expertise in method development, validation and execution according that meet FDA regulatory guidelines
Lab studies performed under cGMP guidelines including stability, compatibility, drug release, and analytical method development and validation
Development Services for Dosage forms and drug delivery systems
Solid oral dosage forms such as tablets and capsules
Semi-solids including gels
Injectables
Complex drug delivery systems including long-acting, controlled releases, and suspensions
Products that are difficult to stabilize or solubilize
New delivery systems for product differentiation, improved efficacy, and optimal drug release rate, duration and the area of release
Prototype preparation including pilot batches
Stability studies for API and drug products
cGMP compliance including FDA regulations and ICH guidance
Compatibility studies evaluate the interaction between drug products with product contact materials
Container and closure system studies evaluate the integrity of the drug product's packaging
Studies performed at custom conditions including excursions from recommended storage conditions and high temperature studies
Drug development support
Federal Equipment Company and CMC Pharma are committed to helping the innovators and manufacturers within the pharmaceutical industry. Whether you are just starting your drug development process or if you are looking for to improve an existing drug product, we are here to help pharmaceutical companies throughout the entire product life-cycle from pre-clinical and Phase I formulation development through scale-up and commercial manufacturing.
Contact Federal Equipment About Pharmaceutical Drug Product Development Services